Behind the Scenes of The Life She Left Behind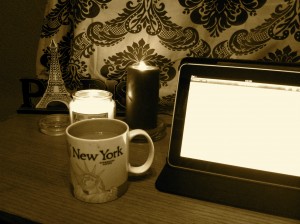 This is the first novella I've written, and I enjoyed it so much! I was asked to create two characters (any two I wanted!) and put them in the world of the Santina Crown. I decided to use Carlotta and Rodriguez's (from Princess Behind the Shadows) nanny, Angelina.
Twitter cast the hero! I asked should he be Italian royalty, perhaps Spanish? Or maybe a sheikh! Sheikh was the overwhelming favorite, and thus, Taj Ahmad came to be.