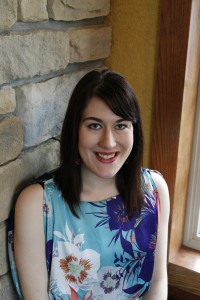 Welcome to the website of Maisey Yates, author of hot contemporary romances, from sexy sheikhs to cocky cowboys! You can find out all about her books and various other things right here!
You can also find Maisey on Facebook, listen to her ramble (often inappropriately!) on twitter (@maiseyyates), or find her on her group writing blog, Seven Sassy Sisters or at Peanut Butter on the Keyboard where she and a group of mom writers talk about the hazards and hilarity of raising children.
Maisey likes to hear from her readers! You can reach her via her contact form.
What sorts of stories do you like? I want to know! Take my poll!
News: I've confirmed with my editor that there will be a Call of Duty #3 in 2014! Xander Drakos is going to return to Kyonos…
At His Majesty's Request is out in ebook as of January 1st in North America, and Her Little White Lie is available in the UK, Australia and New Zealand on January 1st as well!
Hajar's Hidden Legacy was nominated for a Romantic Times Reviewer's Choice Award! At His Majesty's Request is an RT Top Pick for January!
Read an excerpt of the first full length book in the Silver Creek series, Unexpected.
North America
Out Now!

Read an excerpt | buy at Amazon or B&N
May 2013

Out Next!

Read an excerpt | buy at Amazon or B&N
July 2013

"Yates' tale of loss, pain and love's salvation is simply incredible. Jada and Alik are day and night–she's soft and quiet, he's amoral and broken. Yet, they are perfectly matched, and their progression to love is searingly intense." RT Book Reviews, 4 1/2 stars TOP PICK!
"Ferro fears revealing his sordid, debauched past…When the masks come off, can it lead to truth love? Yates' visually powerful narrative tell a timely, heartbreaking story starring an unforgettable couple." RT Book Reviews, 4 1/2 stars
United Kingdom