Blog
November 19, 2017
It's that time of year when the Best of Lists are making the rounds, and I thought I'd made one of my own! I had a great reading year, and I LOVE sharing books I love.
My criteria of a 2017 Best Book is that it has to be published in 2017, and it has to be a GREAT romance. I want to laugh and cry, and FEEL. I want to close the book feeling happy and hopeful, and believing in the power of love. That's a great romance to me.
Devil in Spring by Lisa Kleypas —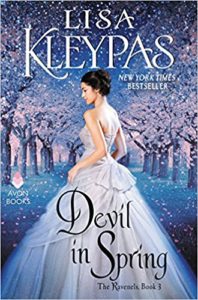 I discovered Lisa Kleypas in 2015 when Cold-Hearted Rake came out and I've been binge reading her ever since. Devil in Spring was more of what I love about Kleypas. She writes the absolute best innocent heroines. The first kiss in this book is Kleypas at the top of her game, with a heroine so overwhelmed by her introduction to pleasure she's not even sure of what's happening to her. It's a beautifully romantic book and Pandora is a cute, determined heroine who makes a great foil to Gabriel, a hero who is determined to do the right thing, even though the heroine really wishes he wouldn't.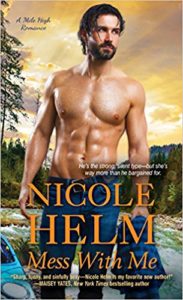 Take a gruff mountain man, his best friend's secret half-sister, and a mountain cabin and what do you have? My catnip. Mess With Me has so many romance elements I love. The forbidden best-friend's-little-sister angle, an older hero and younger, more innocent heroine, and…well, cabins. And beards. Hayley is sweet and determined in her efforts to connect with her newly discovered half-brothers, and in her mission to help her hero, Sam, put his demons to rest and contend with his grief. If you like your heroes gruff, a little grumpy, and possibly hermits, then you'll love Sam as much as I did.
Act Your Age by Eve Dangerfield —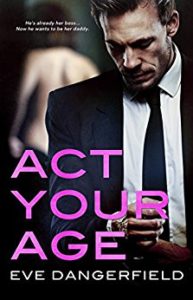 I'd never read anything by Eve Dangerfield before, but I saw her book listed in the also-bought with an author I enjoy, and clicked on it. I'm not big on ebooks, and I'm always hesitant to try a new author, but this story caught me and sucked me in right away. Erotic romance works for me when the author does a good job of explaining why the characters need the sort of sex they need, and what they get out of it. Dangerfield did a great job explaining what the characters' get from their kink, without heading into self conscious Over Analyzed territory, which always pulls me out of the story. Kate, the heroine is quirky and vivacious, and very, very sad. I was rooting for her happy ending so hard! Tyler, the hero, is older, hot, and just the kind of Uber alpha I like. If you enjoy well drawn characters and BDSM this might be for you.
Duke of Desire by Elizabeth Hoyt —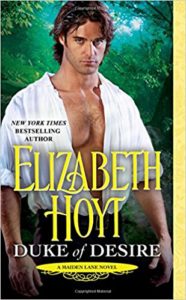 Oh what can I say about Raphael. He's one of the darkest, most tortured heroes I've ever read. And given my reading preferences, that's saying something. Elizabeth Hoyt's Maiden Lane series is one of the best series I've ever read, and this final book was a fitting end. Her books all share a common theme: Everyone deserves to be loved. Iris was a wonderful bright spot for Raphael, who is consumed with her from the beginning and yet convinced he can never truly risk having her. When she finally broke through his walls and found her way to his heart, it was SO satisfying. Which is why I love a dark alpha. That happy ending is just that much sweeter when they have such a hard climb. Raphael is no exception!
The Billionaire's Secret Princess by Caitlin Crews —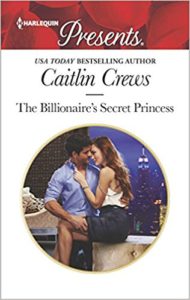 What's a princess being forced to wed a king she doesn't love to do when she meets her doppelgänger in the women's room at the airport? Switch places, obviously. Princess Valentina wanted to escape her life, but certainly didn't count on what life would be like as personal assistant to Achilles Casilleris, who is tall, dark, sexy and too alpha to live. As with all Caitlin Crews books, the verbal sparring in this is fantastic, and the high fantasy fairytale component of the modern day Prince and the Pauper is the perfect escape. Plus, Achilles is just hot.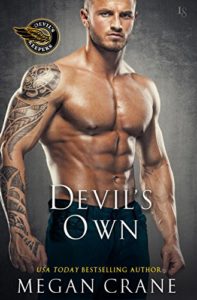 I love all of Megan Crane's bikers, but this one is my favorite. Chaser is a hot biker single dad, and there's nothing about that I don't love. Lara, the heroine, is Chaser's daughter's teacher, and Lara and Chaser end up having a parent/teacher conference that is downright x-rated. The atmosphere of the Bayou and the continued interplay between the guys in the Devil's Keepers Motorcyle Club adds to the charm of the book, and Lara and Chaser might melt an ereader. I'm not normally into biker books, but if an author can give me a fantastic romance I'll read anything, and Crane has certainly done that.
The Girl With the Make-Believe Husband by Julia Quinn —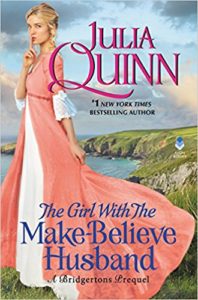 This was my first Julia Quinn, which feels like a SIN coming from a historical romance enthusiast like myself. But this is also the book that sent me down a pretty intense JQ binge read. This story is basically While You Were Sleeping during the revolutionary war, with sex. The banter between the hero and heroine is delightful. Cecilia is an extremely cute heroine, and Edward is just So Honorable, which I'm always into. In spite of the lightness in tone, Quinn manages to infuse a lot of emotion into her books, which is an absolute must for me.
The Wicked Billionaire by Jackie Ashenden —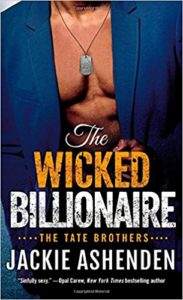 Jackie Ashenden writes the kinds of books that make you feel hungover after. They're so emotional. The characters always have to go through SO MUCH darkness to get to the light, and as I mentioned earlier: I love that. Nothing demonstrates the power of love as keenly as when those who feel absolutely unlovable find it. And Ashenden has done that beautifully here with her Navy SEAL sniper, Lucas, and her artist, Grace. Grace is the widow of Lucas's best friend, who is turns out was engaged in some corrupt military stuff before his death. That has all now come back to haunt his widow, and Lucas has sworn to protect her. The attraction between them is intense and raw, and blisteringly hot. I said Raphael in Duke of Desire might be the darkest hero I've read, but Lucas gives him a run for his money. This is an intense, emotional read about the power of redemption & love.
Stone Cold Christmas Ranger by Nicole Helm —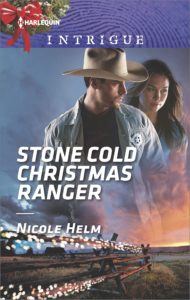 Nicole Helm's Intrigues remind me of the mysteries I grew up reading, so I always feel wonderfully nostalgic whenever I pick one up. But these are better than what I used to read becasue there's sex in them. 🙂 This one has a bounty hunter heroine, Alyssa, joining forces with rule-following Texas Ranger, Bennet. If you've read my list of recs down this far, you already know I like books that make my heart hurt a little. Alyssa is a heroine who makes your heart hurt. She's spent years being held hostage by a madman and after her rescue has struggled to find a normal life. Watching her pretend to be Bennet's fiancée is heartwarming and heartbreaking, and her wearing high heels for the first time about killed me. If you like hot men in uniform, fake relationships, and bit of mystery mixed with Christmas magic, this one is for you.
Edge of Power by Megan Crane —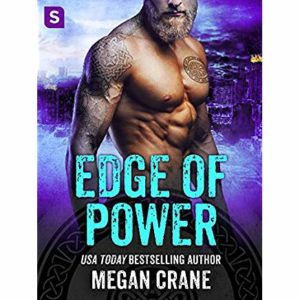 I'll start by saying you really should read the whole Edge series by Megan, becasue it's fantastic. But Edge of Power is the 2017 release from the series, and legitimately one of the best books for me this year. Wolf is alpha alpha. He's the raider king, the baddest fighter around in this post-apocalyptic version of earth. He willingly gets taken captive by the king of the Compliant People and ends up crossing paths with the king's daughter, Princess Kathlyn, whose only value lies in the fact her father is intent on auctioning off her virginity to the highest bidder. I mentioned earlier I don't like bikers all that much in general, and yet I love Megan's. I would say the same is true of post-apocalyptic type books. But Crane tells a fantastic love story, whatever the setting, and she's an incredible world-builder who sucks me right in. Her originality, fantastic writing and unflinching storytelling make me a fan of whatever she does. She is a woman who never pulls a punch, and I appreciate that.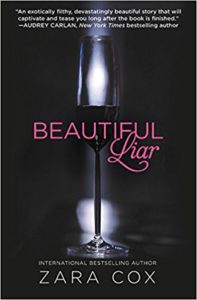 This book is an unapologetic, filthy thrill ride. All you can do is buckle up and hang on. I started this book and was completely and totally sucked into it. Zara Cox has such a compelling writing style. She pulls you right in and doesn't let up until the story is finished. Quinn Blackwood is one messed up hero, and Lucky, the heroine, has been anythign but lucky in her life. By the time she makes a devil's bargain with Quinn, who she knows only as Q, her options are limited, and he's happy to take advantage of that. This one is hot, full of twists and turns, and incredibly romance in the end.
Sin For Me by Jackie Ashenden —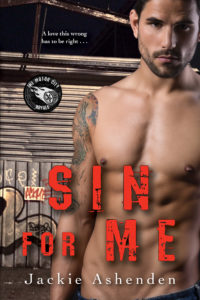 This book takes so many things I love and throws them all together. Tortured older hero, innocent heroine. She's his foster sister, which kind of makes it 'older brother's best friend' on crack. Gideon is both, in some ways, the older brother AND the villain putting his hands on the younger, sweeter heroine. Zoe, for her part, has loved Gideon forever, and living with him while he sees her as nothing more than a kid, when she's DEFINITELY A WOMAN NOW, is torturous for her. Their coming together is fraught and full of angst and guilt on Gideon's part. (I love an angsty, tortured hero). But they're two damaged people who NEED each other, which is another thing that makes a great romance for me. When I feel like the hero and heroine can't possibly be with anyone else, which Ashenden excels at always, and very particularly with this book.