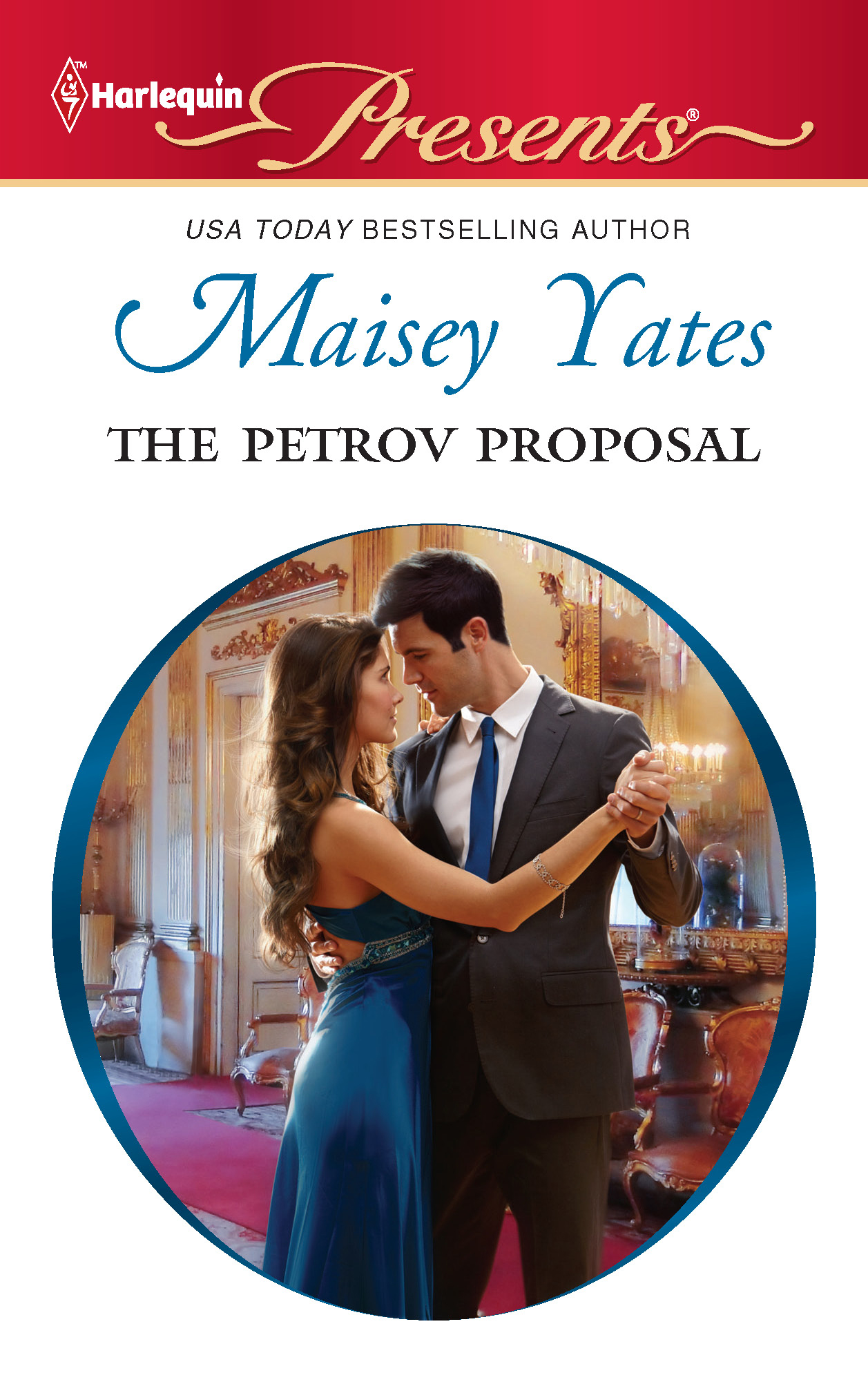 Harlequin
February 1, 2012
ISBN 9781459220560


The Petrov Proposal
(Maddy's Story)
The first time Maddy Forrester heard her boss's mesmerizing voice barking orders down the phone, she knew he was a force to be reckoned with. But nothing prepared her for the sight of Aleksei Petrov. He is the last thing Maddy needs, but the first thing she wants!
Aleksei is determined not to mix business with pleasure, but he struggles with the irresistible sparks his feisty secretary ignites in him—she's a problem he does not want.
The proposed solution? One unforgettable night to fulfill their every wicked desire.
(Madeline makes her first appearance in Marriage Made on Paper)
THE PETROV PROPOSAL received a 4.5 star review from Romantic Times!
Excerpt
His voice always made goosebumps break out on her arms. Madeline would have thought that after a full year of working for Aleksei Petrov, the startling effect of his rich, slightly accented voice would have faded. Nope.
"Ms. Forrester," he said, his voice coming in loud and clear through her cellphone, making her stomach tighten, "I trust you have everything prepared for tonight."
Maddy surveyed the ballroom from her place on the entryway steps. "Everything is right on schedule. Tables set, decorations done, guest list confirmed."
"I had to check. Especially after the incident at the White Diamonds exhibition."
Madeline bristled, but kept her voice calm. An advantage, one of many, to having a boss she never saw face to face. As long as she kept her voice steady, he would have no idea of her true feelings. He couldn't read any tension in her face or body. Or see her roll her eyes.
She clenched her fists and allowed her fingernails to dig into her palms. "That was hardly what I would classify as an incident. We had partycrashers, and they took dinners not designated for them. But we solved it. A couple of people went dinnerless for about twenty minutes, but no one was gravely inconvenienced." She hadn't realized he'd heard about that.
This was the first major event she'd coordinated for Petrova, the first event she'd done since her move to Europe. Aleksei had never attended any of the small exhibitions she'd put on in North America. He conducted all of his business from his offices in Moscow and, more rarely, Milan, saving his brilliant presence for the more essential events—which this most certainly was.
And his presence was going to make the event a madhouse. Attempted crashers—both civilian and press alike—were going to be a huge issue. Aleksei was a brilliant businessman, a man who had brought himself, and his company, from obscurity to be the creator and owner of the design house that produced the most coveted designer jewelry in the world.
His success, coupled with the fact that he wasn't the type of man to court media attention, only made him more of a fascination to the public and the press.
This would also be her first time meeting her boss face to face. She didn't know why, but the thought of it made her stomach tight.
"Those who had to wait for their dinner beg to differ," he said dryly.
She looked down at her fingernails and noticed a chip in her polish. That would have to be fixed before the party. "The issue was with the security, not with my planning. And the security does not fall under my jurisdiction."
His deep chuckle reverberated through the phone. Through her. "Your ruthlessness is always inspiring."
Ruthlessness? Yeah, okay, maybe she had become a bit ruthless. Although she'd been kidding. Kind of. But she loved her job, she needed her job, and Aleksei expected perfection. And she always achieved perfection, which meant she wasn't taking the fall for someone else's mistake.
She hadn't recently achieved a promotion within Petrova Gems by taking the fall for other people's errors either.
"Well, I've spoken to Jacob about the measures in place for tonight, and I don't think we'll be having any more issues."
"Good to know."
"You were trying to rile me up, weren't you?" she asked, annoyance and adrenaline spiking in her system.
She was able to hold her cool with everyone, always. But Aleksei Petrov and his sinfully sexy voice rattled her more than anything else in her life. There was just something about him…another reason to be glad they had a remote working relationship.
"Maybe. I would have fired you right away if I thought you were incompetent, Madeline, and I certainly wouldn't have…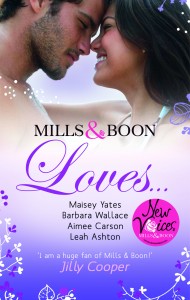 The Petrov Proposal was released in the UK in the Mills and Boon Loves anthology, along with stories by Barbara Wallace, Aimee Carson and Leah Ashton.
And will be in North America as a Presents in February 2012