Behind the Scenes of His Virgin Acquisition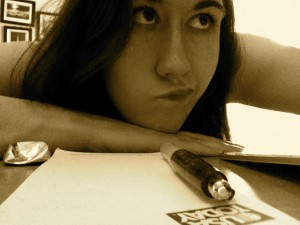 His Virgin Acquisition is my first book. I wrote the very first version of it when I was twenty-one, submitted it when I was twenty-two and sold it when I was twenty-three. (after three rounds of revisions!)
The working title was The Boardroom Bride.
I wrote most of it in Starbucks on the laptop I purchased with the severance pay I got after being let go of my job. I bought it so I could write. It took me two years to actually write a book on it.
A whole lot changed over the course of the revisions for this book, but Elaine's opening line of dialogue stayed the same.
In an early version of the book Elaine went swimming with dolphins and got caught in a riptide. I'm very glad I revised the book. 😉