August 26, 2014
Saying Yes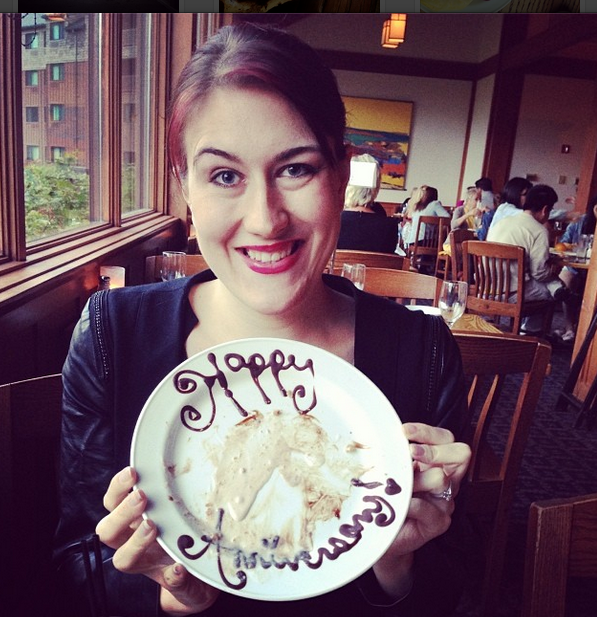 I'm hardly a seasoned pro in this business, though, after nearly five years it's easy to feel like one. Publishing is a demanding and crazy ride. A day is as a thousand years, etc. 🙂 But I've learned a some things over the past few years, and one thing has been on my mind recently: There is a lot of power in saying yes.
This is going to get feelsy and hippie dippy and possibly cliche really quickly. Hang on tight.
I've been in a season of saying yes in my life.
I've spent a lot of time being nervous about things. I'm a control freak, and I tend to overthink. I also have my share of anxieties and fears. As we all do.
But last year my mom got sick (she's doing well now) and I think the experience lit a fire in me. To ask myself why fear gets to dictate my circumstances, to get out there and try new things.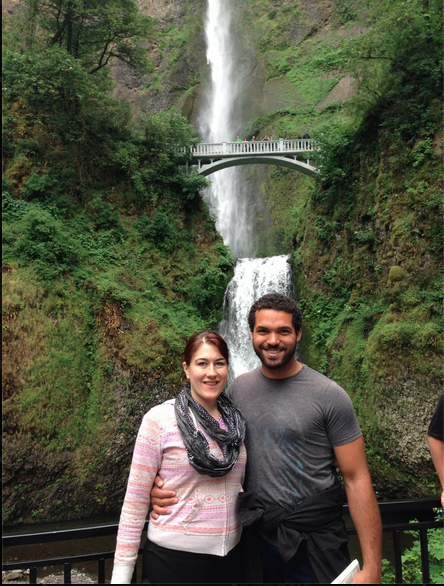 This year for our 9th anniversary my husband and I went to Skamania Lodge in Washington. It's so incredibly beautiful there. And we had the most amazing day of walking through every metaphorical open door we could.
We went hiking at Multnomah Falls and took in the views, then we drove 45 minutes south to Portland. We parked in the first lot we saw, and walked into the first restaurant we saw and had the most amazing Lebanese food in the most beautiful atmosphere. From there we walked to an ice cream shop – 11 blocks away. And on the way we passed the soccer stadium. There was a game on in a couple of hours but we thought there would be no way to get in.
So went on and got our ice cream (and a hat! it's a great hat) and after were done, we walked back. And decided to walk up to the stadium. It turns out tickets were very reasonable, and we got incredible seats just as the game started.
We continued in that same spirit the next day, and a faced down my fear of heights by doing a little ziplining. Yes, ziplining. That's me in my harness.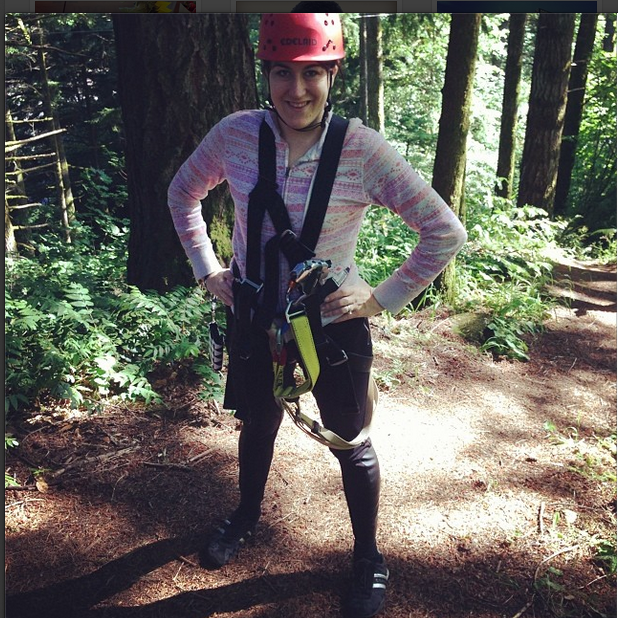 I've also been saying yes in my professional life. And I have been amazed at how fun/rewarding/awesome it as been.
Now, publishing is a business. Writing is a business, at least it is for me. And there is a tendency to keep our eyes on that immediate bottom line. But I've had some experiences in the past two years or so that have underscored the fact that, for me, the immediate bottom line is not the one true king.
I've written books for charity that ultimately resulted in contracts. Accepted offers that were not, at least in my mind, ideal that opened doors that led to bigger, better and more ideal circumstances. I've worked on projects that introduced me to amazing people and amazing editors even when the specific projects didn't add to my bank account directly.
I am business minded. Writing is a necessity for my survival. But even with that I have to say…the journey matters too. Connections forged matter. Taking risks and exploring new opportunities can lead to big and incredible things. Or they can crash and burn, but if you never try, you never know.
The most shining example of this in my writing life was when I wrote Imagine Me and You, in the Animal Attraction anthology. This was the charity book I mentioned above. The proceeds of this novella go to benefit a no-kill animal shelter. I was happy to be involved in the cause, and am so grateful I had the chance.
But from that experience came opportunities I couldn't have foreseen. It led to both a contract with HQN and a RITA nomination, and it was absolutely one of the most joyous writing experiences I've ever had. Any one of those things would have been HUGE on their own!
But it's an example of what taking various opportunities have done in my career, even when there was no immediate monetary reward.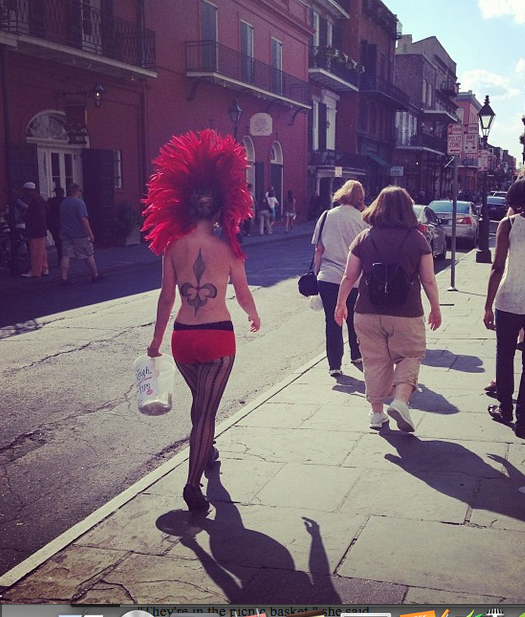 Another example comes straight out of New Orleans. Time spent there at RT this year inspired the germ of an idea (as did this lovely lady!) and resulted in a multi-author series with myself, Megan Crane, Rachael Johns and Jackie Ashenden, which will be out next year with Loveswept.
I wish I could outline all the little things that came together to make it possible. It's friendships, connections that started five years ago. A casual comment that turned into something concrete. A seed of an idea that grew into…bikers. Like it does.
These are just examples from my experiences over the past year. Over and over again with publishing friends I've watched opportunities that seemed small grow into amazing trees of awesome. There is definite power in saying yes.
I know for me it has led to some wonderful, scary, exhilarating, fabulous, unfabulous-but-hey-I-tried, things.
Oh yes, oh yes, there is power in saying yes.
There's power in saying no too, but that's another blog post. 🙂
For now I'm going to leave you will all the cliches:
Walk through the door
Take the meeting
Enjoy your journey
Buy tickets to a soccer game and maybe go ziplining.