February 4, 2011
Waiting, Angsting, and Pondering Revisions (it's a Maisey Ramble!)
Yes, I am waiting. (see Writer V Email) But it's okay. I've been keeping busy…and not angsting at all. Nope. Not. At. All.
Okay, I am. I'm a ball of barely contained angst wrapped up in 'MEH!'. So much so that when my ed emailed me to say she would be out of the office until Wednesday, my internal response was —> O_O she read it. And now she needs a vacation because it melted her eyeballs!! (dramatic? Me?! Noooo.)
But somewhere, beneath all of that angst, as I prepare for my next Revision letter…I've had a moment of clarity: Revisions are a part of the job. They are not an annoyance, or a roadblock, or something tacked on the end of the 'real' work. Nope.
They are part of the job. Just as important as the conception of the idea. Just as important as getting it down on paper. They are, in most cases, essential. If my editor doesn't 'get' what I'm conveying, it's likely a reader won't.
Not only that, when I'm given revisions, I'm given a second chance. A chance to take something that has not reached it's full potential and take it there. Why wouldn't I be thrilled to do that? (you all remind me I said this when the revs hit, mmkay?)
Rejections, revisions, they're hard. Because truthfully, don't we all put everything we have into our work? If we think we could do better…we would!
Being faced with a whole rewrite on The Highest Price to Pay was shocking and daunting. I loved the MS in its original form. I believed it, wholly and absolutely. I felt it was the best writing I had done, the best I could do.
I was wrong. Maybe not about it being the best I'd done. Or maybe. But it wasn't the best I could do. And my editor knew that, and when we talked about all the things that were wrong…I started to see them. Still, I was daunted. The book felt too big for me, the conflict too heavy, the characters too broken. And besides, I'd already given them their HEA!! My hero was pretty super mad he had to seduce my heroine ALL OVER AGAIN cuz…he'd already done it! 😉
But it was my chance to dig even deeper, to really do what I'd set out to do, not just convey a pale shadow of my intent. Because as writers, we feel everything we do very deeply. We understand our characters and their pain and joy can easily become ours, but it isn't the same for the reader who's coming into our world 'cold' with no background and no ready made love for the people who inhabit said world.
And really, I think what I turned in was the best I could do then. But I had to get better to do the story justice. And that hurts like growing pains when you're in it, but if you're willing to say 'I didn't set out to do what I wanted, I need to fix it' that's when you *can* grow. But if I had stubbornly held my ground and said to my editor, "actually, it was really strong, so I think you must not mean this criticism.' Well…that wouldn't have gotten me anywhere. 😉 And I wouldn't have improve, the MS wouldn't have improved and my editor might very well have hopped a plane to Oregon and beaned me on the head with something sharp/heavy.
Remind me to read this post when the revisions hit.
Also, I just had to do this. In honor of the superbowl this weekend…
Representing the Steelers…Troy Polamalu!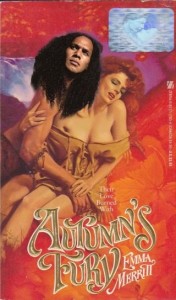 And for Green Bay…Clay Matthews!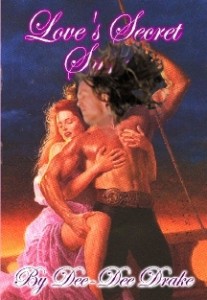 So, based on the hair…who do you think is going to win?
(yes, it's awful photoshop…but how much time am I supposed to spend on this sillyness??)