November 10, 2015
Harlequin Ebook Sale!
Harlequin is celebrating ten years of ebooks by putting TEN THOUSAND ebooks on sale for $1.99!!
Whatever you're into, Harlequin has it, and this sale is a great chance to check out something new, or to discover some kinds of books you love, but might have missed!
Here's a breakdown of what I have on sale: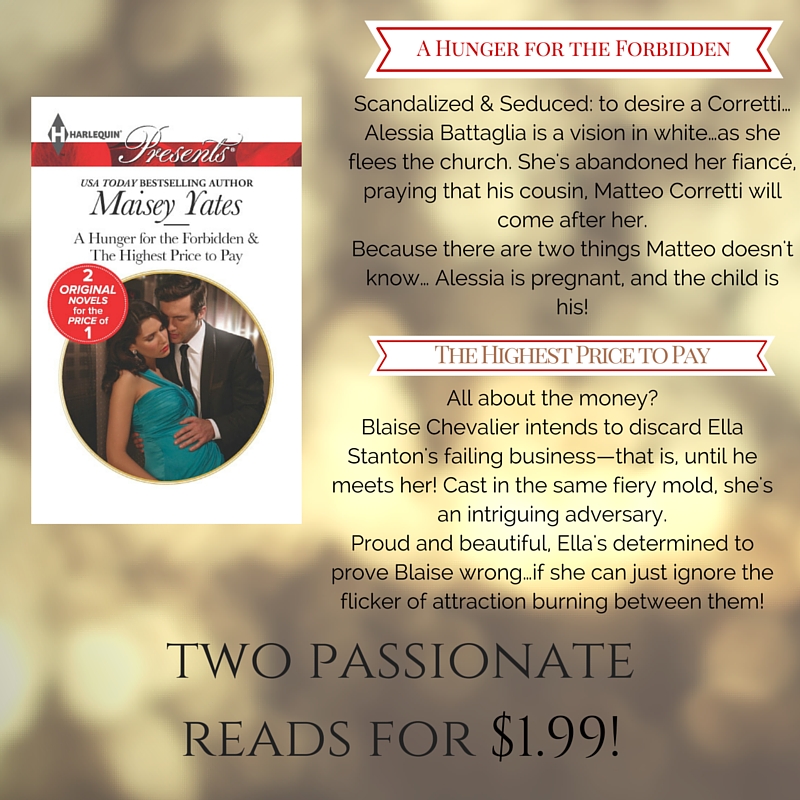 Forbidden passion that can't be denied!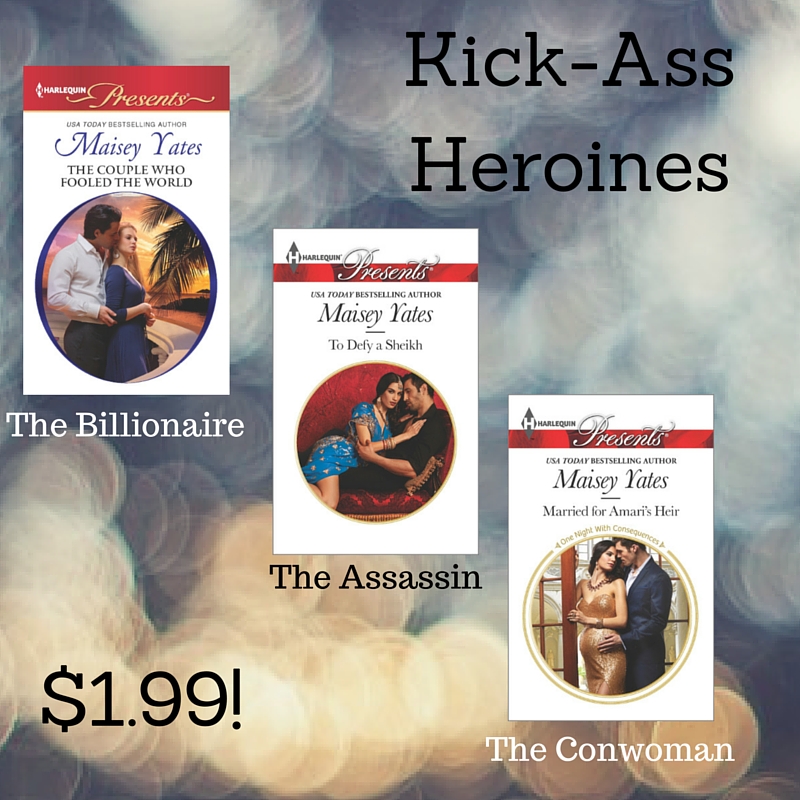 Seriously badass heroines. A female billionaire, a heroine who wants to assassinate the hero for revenge, and a con woman.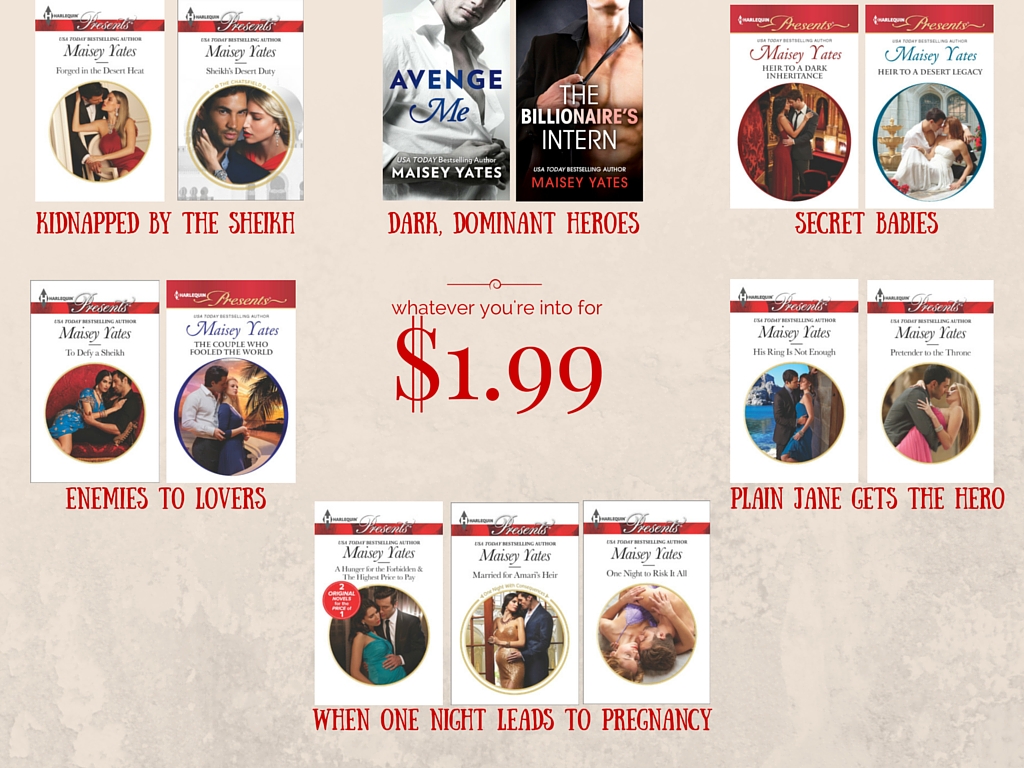 If it helps to see a breakdown by theme, I have ugly duckling heroines, one night pregnancy romances, enemies to lovers, kidnap, dominant heroes and secret babies!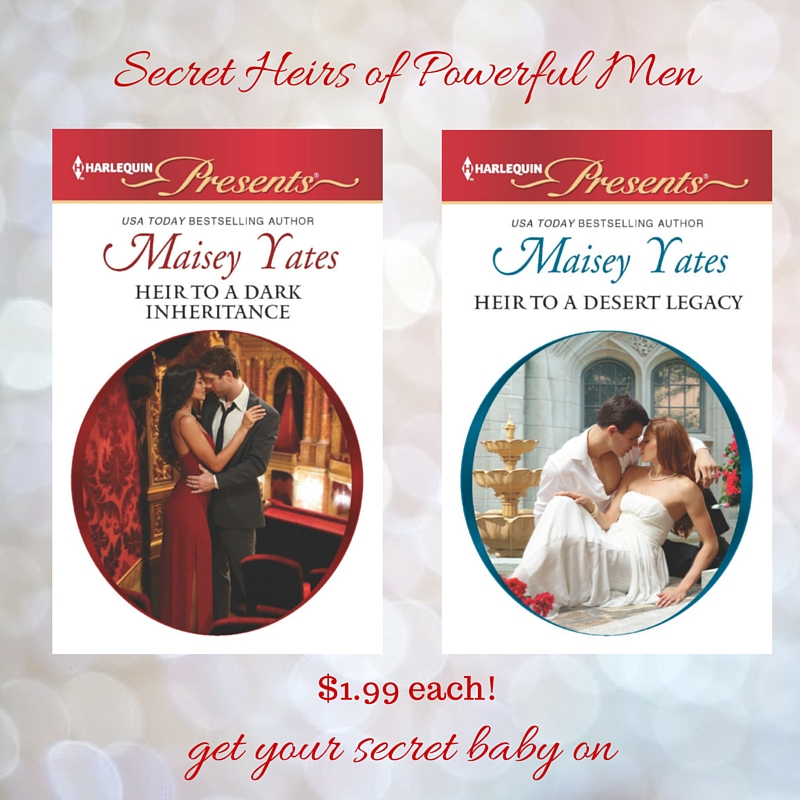 Secret Heirs of Powerful Men has secret babies and a pregnant virgin!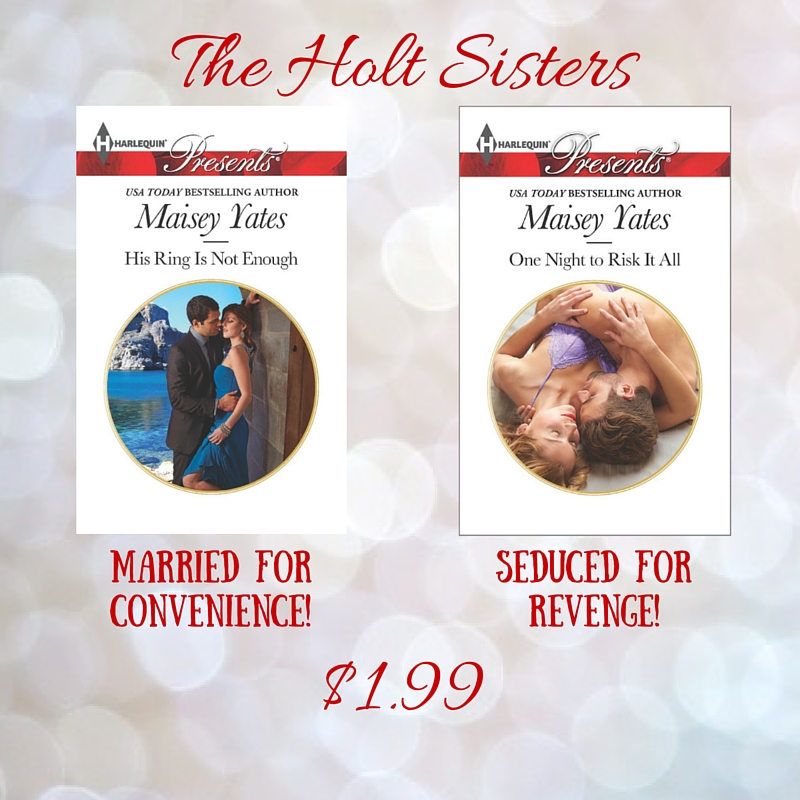 A marriage of convenience, and a one night seduction with permanent consequences.