February 25, 2010
More Editor Gold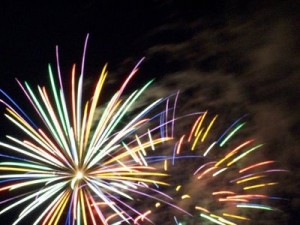 My editor is a genius. It's true. No really. She gives great revisions and she's helped me make everything I've submitted to her SO much stronger. And today, we had a really nice talk on the phone, which is always great. She offered me a new contract (yay!) and some really solid revisions for book #3 (the book which feature my very sexy alpha Sheikh!) and also, we got to talking about my WIP.
Because with the sheikh, I had too much external, and my internal was only getting glossed over because of it. But with my WIP, I had a ton of internal stuff, and the characters fully formed, but I couldn't really figure out how to get them together. And I said, jokingly 'can't I just throw them in a room together??' And she said, well, kind of.
Because if their conflict is sufficient, it shouldn't need the external trappings. So I pictured it like this: Put the H and h in a room and lock the doors. There's nothing and no one else in there (please get your minds out of the gutter, I'm trying to make a point!) and they now have to get to the heart of their conflicts. With all the external elements stripped away, how long does it take them to solve it? Is it a ten minute conversation addressing a misunderstanding between them? Or is it something that requires them to really reach within themselves and address the issues inside of them that are keeping them from happiness and ultimately, from being with the person sitting across from them??
I think I may start plotting my sticking characters in an empty room and making them get right down to it. Talking about the conflict. Geez, people.
Tags: Revisions