Behind the Scenes of One Night In Paradise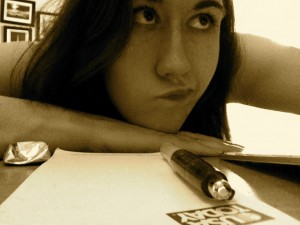 I was asked to do a book that would be a part of the One Night In series. Any location I wanted, any set-up I wanted, so long as it centered around one incredible night in an exotic location.
I'd never done a real 'one-night-stand' story before, and while I was excited to give it a try, I was having a hard time thinking of how I would sustain the conflict in a story like that. I had some time to think about it, because there were two other books on my contract to finish before I got to this one. I had, for a while, wanted to think of a way to do a hero who owned coffee shops, because I was interested in doing a book with a food element. So I spent some time pondering locations, and with the help of writer friend Lisa Hendrix, came up with Chiang Mai, Thailand.
Armed with that, I started writing. And I didn't like what I had. It was a kind of enemies to lovers set-up, where the hero and heroine were rivals. I like that set-up, I've done it before. I'll likely do it again, but for this book, it didn't feel right. So during my next phone call with my editor I said, "I want to make it friends to lovers." Which she said was really hard to do in Presents. And she's right, by the way, it is. 😉 But she trusted me to give it a try, and I'm so glad I got the chance!
Zack and Clara went from being enemies to being best friends, and that really got the story going.
The friends to lovers angle, and how it would play out, was completely inspired by this dance routine on So You Think You Can Dance where a man is left at the altar, and his best friend is there for him.
Needless to say, I Got You was a key song on my playlist. Also, Fix You by Coldplay.
Zack's chain of coffee shops is called Roasted. Noelle worked in a Roasted at the end of Girl On a Diamond Pedestal.
And if you're curious about Hannah, the woman who left Zack at the altar, you can read about her in A Game of Vows coming to the UK in October. 😉