Behind the Scenes of Marriage Made on Paper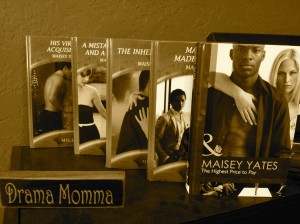 Marriage Made on Paper came about when my editor asked me to do an office romance for the 21st Century Bosses mini-series. I love office romances and I was happy to take that directive and run with it.
Almost immediately got a picture in my head of a very polished heroine with perfect fingernails and enviable shoes. I knew that I needed to find a man to ruffle her polished exterior.
That brought me Gage…Gage was inspired by the late Andy Whitfield, who has served as inspiration for several of my heroes.
Lily being a Public Relations guru came about because I liked the idea of her working for him…but I also liked that he paid her to tell him what to do, and that he had to trust and respect her directives.
Lily is from Kansas…so is my mom. 🙂
The Hayden Hotel was a nod to my brother, whose middle name is Hayden.
The working title for this one was Public Relations, Private Mistress.